LED application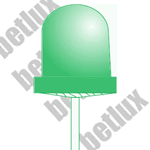 Automotive applications
Instrument Panels & Switches, Courtesy Lighting
CHMSL, Rear Stop/Turn/Tail
Retrofits, New Turn/Tail/Marker Lights
Instrument panel backlighting
Central console backlighting
Cabin backlighting
Navigation and audio system
Dome lighting
Push button backlighting




The increasing complexity in a vehicle's function and design has enticed the automotive industry to source new and improved parts. This challenge has encouraged the use of energy saving components such as LED.
LED lighting in automobiles can also:
- The increased brightness and faster response of the LED lamps will improve safety on the roads, giving following drivers more time to react.

- The thought of returning to a dead battery due to forgetting to turn off lights will be something of the past as LED consumes less energy than incandescent lights.

- Using emergency flashers for extended periods of time will no longer drain battery power because of the low electrical current needed by LED.
Features:
High flux output reduces the number of LEDs required
Designed for high current operation
Low profile incorporated with lenses enables efficient light distribution
Vibration and Shock resistant
Packaged in tubes for use with automatic insertion equipment
The reliability of BETLUX LED will make having both interior and exterior lighting components replaced by LED components more cost effective for both the suppliers and the end consumers.
Related Part Numbers: